Our team is passionate about dentistry and is devoted to your care. Welcoming and attentive, our team has well over a hundred years of combined experience and strives with Dr. Derek Tieken and Dr. Dylan Rutherford to create a practice where trust and integrity are our foundation. We have individuals who speak Spanish and are excited to help you with your dental care in League City, Texas, at Tieken Smiles Dentistry. Call 281-334-4944 to meet with our dentists and team!
Carol
COO Treatment Coordinator
We were happy to have Carol join us in 2001. She has been in dentistry since 1987! Carol graduated from the Las Vegas Institute and is certified by the Scheduling Institute. She enjoys the family atmosphere we have at our office and how we value our patients by helping them create their new smiles. She helps patients with their budgets so they can afford treatment and makes them feel at home and that they matter.
Carol has been married to her husband since 1986. She is an animal lover and has three dogs: Oscar, Tucker and Gemma. Her hobbies include camping and hiking.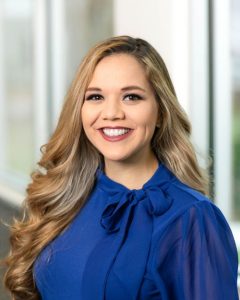 Dominique
Marketing Director
Dominique became a part of our practice in August of 2020. She attended Southeastern Louisiana University, where she received a Bachelor of Arts with a specialization in electronic media. Dominique loves the people at our office! Her coworkers are like family. She helps make sure the office looks great, plans fun events for patients and lets everyone know what our team is up to on social media.
Dominique has a husband, a son and a dog. She loves working out, shopping and going to the beach.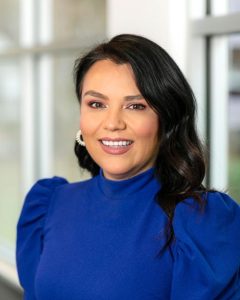 Daisy joined us in January of 2018. She is bilingual and enjoys our office culture, doing smile makeovers and meeting new patients. She helps contribute to our practice by doing appointment scheduling and making new and existing patients feel comfortable in our office.
Daisy has one daughter. In her free time, she loves going on vacations with her daughter and spending time with family and friends!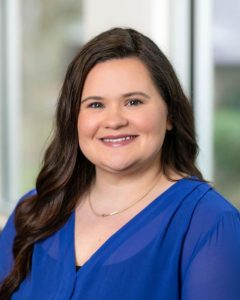 Tiffany
Insurance Coordinator / Greeter
Tiffany became a part of our team in June of 2021. She loves all of our amazing team members, and the doctors are the best in the business, which makes this the best practice she has ever worked for! Tiffany greets all of our patients when they walk in and helps get all their benefits verified.
She has a wonderful husband of 10 years, and they have a beautiful son. She and her husband have been doing CrossFit for four years, and they love to be outdoors.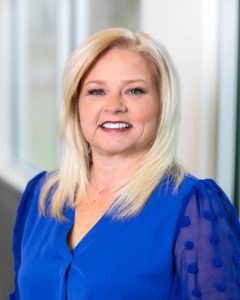 Traci
Lead Hygienist — Registered Dental Hygienist
Traci joined us in April of 2001. She graduated from the University of Texas Health Science Center at San Antonio in 1996 and has a nitrous oxide certification. Traci enjoys the family atmosphere at our office and how warm and welcoming it is. It remains a fun space while helping patients reach their optimum oral health. She helps our office by educating and treating patients to help them achieve oral health, and she is the team lead for hygiene.
Traci has a husband and two sons.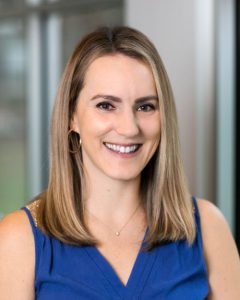 Lindsay
Registered Dental Hygienist
Lindsay joined our office in January of 2013. She graduated from Centenary College of Louisiana with a Bachelor of Science in 2008, where she also played on the volleyball team! She later went on to graduate from the hygiene school at UTHealth Houston in 2012. She likes working for two wonderful doctors and enjoys our fantastic teamwork and awesome group. Lindsay contributes by improving the health of our patients and fostering the family environment and warm culture.
She has two sisters and is married to her husband, Mel. They have a daughter and a son. When not at the office, Lindsay loves visiting her parents in Canyon Lake, enjoying hill and wine country, doing lake activities and spending time in the pool, and staying active with walks, jogs and going to the gym.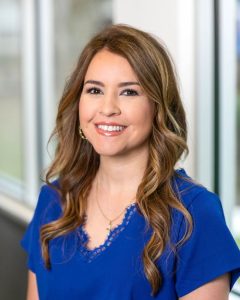 Lauren
Registered Dental Hygienist
Lauren became a part of our practice in October of 2016. She graduated from Coastal Bend College in 2015 and is laser certified and sealant certified. She believes that we have the best patients! She enjoys the relationships that she has formed with our patients and her teammates at the office! Lauren helps us have success by making sure each patient gets the best care and feels comfortable so they can have an excellent experience.
She is married to her husband, Kyle, and they have two children and a dog named Bently. Her hobbies include eating at restaurants (especially Mexican food) and spending time with family. She is also an Astros fan!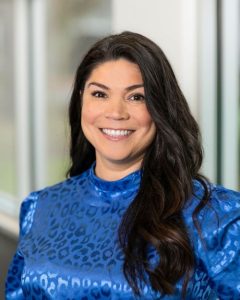 Felicia
Lead Assistant — Registered Dental Assistant
Felicia has been a part of our office since 2012. She graduated from the Texas School of Business in 2005 with a registered dental assistant certification and received her certification in nitrous oxide monitoring at the University of Texas at San Antonio. Felicia likes changing people's lives and being a part of making our community healthy through a practice that is like family. She continues her education and research in new technology and procedures, which helps her successfully educate and motivate our patients to improve their health.
Felicia has three children and a fur baby, Kylo. When not at work, she loves roller skating, going out to eat, binge watching Netflix, being at the beach, traveling and hiking in the woods.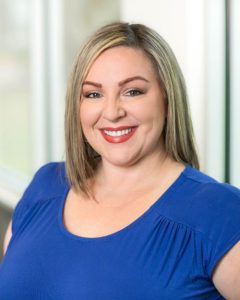 Penny
Registered Dental Assistant
We were glad to have Penny join us in 2016. She has a cosmetology license, is CPR certified and has been working in dentistry since 1999. She likes meeting new patients and creating beautiful smiles while keeping patients comfortable. Penny is an expert in making temporaries and working with people to achieve the smile they want.
She has two children and loves traveling, camping, doing anything around water and spending time with family.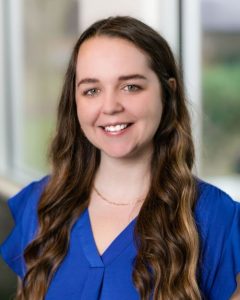 Ashley
Registered Dental Assistant
Ashley joined us in July of 2019. She is still in school for prerequisites for dental hygiene at San Jacinto College and will be applying to the dental hygiene program in the fall of 2023. She thinks that we have the best boss and team! Ashley contributes by helping with the flow of things and helping make sure everything runs smoothly.
Her hobbies include cooking, going to concerts and traveling on road trips. She is happy to have a dog.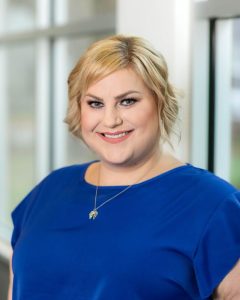 Chelsea
Registered Dental Assistant
We welcomed Chelsea to our office in February of 2022. She graduated from Texas City High School in 2004 and went on to attend and graduate from Texas School of Business in 2007 with a dental assisting degree. Chelsea likes being part of changing people's lives and contributes by being a team player and doing anything and everything that she can for the practice.
She has been married to her husband Jacob for over 5 years, and they have a dog named Addie. Chelsea likes bike riding, shopping, and spending time with family and friends.